Blending Generations Resource Center
(Coming 2024)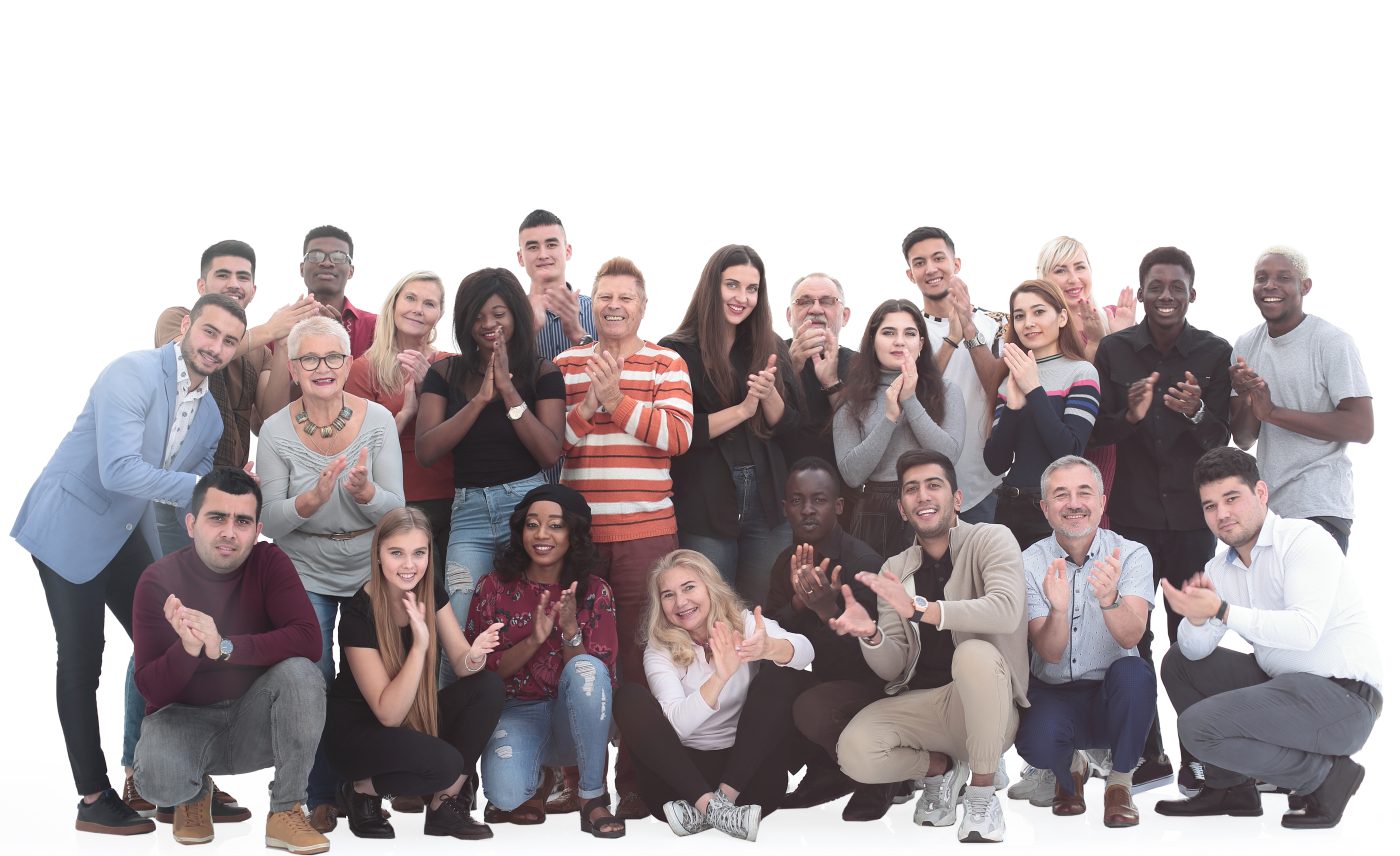 The Place Where We Blend Generations to Promote Diversity, Build Social Connections and Wellbeing, Foster Multi-Sector Partnerships, Discover Innovative Solutions, and Restore Dignity and Independence to ages 50+
In 2024, On My Own Project will launch the Blending Generations Center, an Intergenerational Connectedness Program. We will amplify ageism and age discrimination and connect generations to improve the lives of older people by providing opportunities for them to remain meaningfully engaged in the workforce and community life. The Center will promote multi-sector collaboration, acceptance, social connections and wellbeing, prevent isolation, depression and loneliness, and restore dignity and independence to older people.
The following are only a few of the many reasons we are launching this important program:
In a March 18, 2021 news release entitled Ageism is a Global Challenge, World Health Organization wrote, "Ageism leads to poorer health, social isolation, earlier deaths and cost economies billions: report calls for swift action to implement effective anti-ageism strategies."
In a November 4, 2021 social media post, Illinois congresswoman Jan Schakowsky, wrote, "Nearly 10,000 Americans turn 65 every day, yet seniors are heavily discriminated against in the workplace."
According to an October 8, 2021 press release issued by Illinois Congresswoman Marie Newman, more workers aged 65+ left the labor force in 2020 than in any year since 1948 when the U.S. began tracking this information.
An AARP study found that age discrimination reduced the Gross Domestic Product by approximately $850 billion, and by 2050, losses could be $3.9 trillion. (Age Discrimination Costs the Nation $850 Billion Study Finds, Kenneth Terrell, AARP, January 30, 2020.)
We have begun outreach efforts to collaborate with at least one dozen organizations from diverse sectors, including state, local and federal government entities, educational institutions, social service, social justice and other nonprofit organizations which offer the broadest possible range of benefits available to older people. We will hold daily, weekly and monthly events, activities and programs where we will share ideas, strategies, solutions, network and support each other as we amplify age discrimination and address other issues concerning our communities and the needs of the elderly.
The Blending Generation Center's target populations are:
Illinoisans age 50+ job applicants and employees who lost their jobs, failed to obtain a job or promotion because of age discrimination and wish to re-enter the workforce;
Illinoisans age 50+ who were discriminated against in housing matters;
Illinoisans age 50+ who are seeking to improve the quality of their lives through social and intergenerational connectedness;
Illinoisans age 65+ who lost their jobs, failed to get a job, promotion or housing because of age discrimination, wish to re-enter the workforce, need assistance with identifying and enrolling in governmental or other programs which provide them specific benefits;
The Blending Generations Center will provide participants with an inclusive, engaging, inspiring homelike environment in a Chicago South Loop, Near South or Bronzeville Community location which is easily accessible by car and public transportation. We will administer quality empowering programs and services which promote multi-sector partnerships, encourage independence and dignity, foster intergenerational connectedness, adjust attitudes toward aging and the systems which support wellbeing later in life. We also will identify and analyze other issues of concern for older workers, develop innovative policies to address those issues, and engage in job and other training, anti-discrimination education and legal education support services.
Our program features will include, but will not be limited to the following:
Engaging in service-learning projects focused on changing attitudes toward older persons; (Blending Generations will collaborate with Illinois-based universities to recruit social work degree-seeking students interested in gerontology, for intern and volunteer opportunities with us.);

Collaborating with licensed gerontological social workers who are willing to volunteer their services to provide counseling and therapy to clients to help them cope with the psychological, emotional, social and financial challenges which are prevalent during aging;

Holding intergenerational citizen action forums, Lunch and Learn sessions, seminars, themed programs, activities and presentations;

Providing senior housing assistance;

Providing jobseeker referrals to collaborating organizations such as Chicago Cook Workforce Partnership (in conjunction with AARP's Back to Work 50+ Program) for career counseling, job coaching and skills development training;

Collaborating with our partners to provide age 65+ people with identifying and enrolling in support service programs such as Medicaid and Medicare, Social Security, Veterans benefits, Unemployment, SNAP benefits, housing assistance and the Senior Community Service Employment Program (SCSEP);

Presenting Employee Rights workshops;

Pro bono legal assistance referrals

Pro se assistance provided by On My Own Project and court pro se helpdesks;

Identifying and providing assistance for financial exploitation related issues;

Participating in and referring participants to Illinois Senior Resource Fairs, Expos and Heath events held by government agencies, alderpersons, congresspersons, community, faith-based and other non-profit organizations.

Lunch and Learn sessions

Networking events, seminars and conferences

Monthly themed programs and activities to share experiences, presentations and job information

A full-range of On My Own Project's anti-discrimination workshops

Diversity, Equity, and Inclusion training and coaching

Assistance with filing for State of Illinois benefits, including, but not limited to SNAP,

Medicaid and unemployment benefits

Assistance with Medicare enrollment

Assistance with filing for Social Security Benefits

Identifying financial exploitation

Intergenerational citizen action forums that explore issues facing the community

Senior housing location assistance and enrollment

Daily beverages and snacks

Pizza Night
All Blending Generations Center services, activities and events offered through On My Own Project, will be free of charge to everyone.